CONFERENCE  KEYNOTE SPEAKERS
Invited speakers
Prof. Peter Popov, "Safety Assessment of Autonomous Vehicles: Approaches and Challenges"
Prof. Peter Popov is Reader in Systems Dependability at the Centre for Software Reliability (CSR), City, University of London. His research interests include the dependability assessment of computer-based systems. He is known for his work on probabilistic modelling for dependability assessment, especially of fault-tolerant software using "design diversity". In the last 10 years, he has been active in model-based resilience assessment of large and complex interdependent critical infrastructures against both accidental faults and cyber threats. His current research, which started as part of the Intel Collaborative Research Institute on Safe Automated Vehicles (ICRI-SAVe), is focused on probabilistic modelling for the safety assessment of autonomous vehicles and on cyber-resilience of Connected and Autonomous Vehicles (CAVs).

Prof. Dessislava Petrova-Antonova, "Going Digital with Gate City Digital Twin"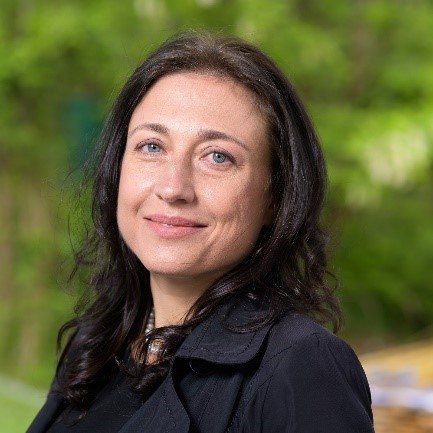 Dessislava Petrova-Antonova is a professor in Software engineering at the Faculty of Mathematics and Informatics and a Research leader of the Data Management Research Unit of GATE Institute, Sofia University. She is a coordinator of the GATE pilot project "City Digital Twin," where a 3D City Model covering an area of Sofia is under development to facilitate simulation, analysis, and visualization of the urban environment and processes. Her research interests include Data management focusing on data interoperability, semantic enrichment, and domain-specific data models. She has more than 10 years of experience developing web-based software applications and web services/APIs.
Prof. Dessislava Petrova-Antonova is presently head of the MSc program "Technology entrepreneurship and innovations in IT." She has co-authored more than 70 peer-reviewed academic publications. She has successfully participated in several European and national RTD projects (more than 30).
PREVIOUS SPEAKERS/GUESTS
Panagiotis Chountas
Professor
Engineering Department
Westminster University
United Kingdom

Martin Mintchev
Professor
Department of Electrical and Computer Engineering
University of Calgary Canada

Guy De Tré 
Professor, PhD
Department of Telecommunications and Information Processing
Ghent University
Belgium

Alexander Gegov


Professor, DSc
School of Computing, Faculty of Technology
University of Portsmouth
United Kingdom

Guy De Tré 
Professor, PhD
Department of Telecommunications and Information Processing
Ghent University
Belgium